what is Ultra-rugged wireless barcode scanner
Ultra-rugged equipment is designed to withstand the absolute most challenging conditions in the world. The industry often refers to them as indestructible due to their enhanced durability.
How are Ultra rugged wireless barcode scanners used in businesses?
Manufacturing

Warehousing

Distribution,
Transportation and logistics

Bumps drop, and tumbles on hard surfaces exposed to extreme temperatures require hardware such as barcode scanners to be more challenging than the conditions in which they are used.

What You Will Learn:

The factors that affect industrial barcode scanner price
Why the barcode scanner can not scan the barcode
Introduction to barcode system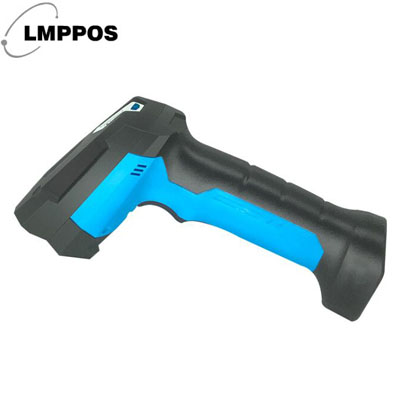 WBS-6 Ultra-Rugged wireless barcode scanner
Feature:
●Can compared to Zebra DS3678
●IP68 proof, can adapt to harsh working environment
●Excellent decoding ability and ultra-high sensitivity
●Good at scanning DPM carved barcodes, worn barcodes, highly reflective bar codes, high-density barcodes, miniature barcodes and other difficult barcodes
●Using adaptive frequency hopping technology, stable data transmission and strong anti-interference ability, Even in the harsh industrial environment, it can still be transmitted stably
●Support multi-cluster working mode, one base can support 100 scanners
●Good ergonomic design, for long-time working
●Built-in data memory, which can store up to 50,000 bar codes
●It can be used horizontally or by wall hanging
Application
●Manufacturing, such as electronics, machinery and automobile manufacturing
With the megapixel high-resolution engine and a variety of well-designed lenses and lighting systems, scanner can not only read any standard 1D and 2D barcodes, but also read various difficult barcodes frequently encountered in manufacturing industry.
●Warehousing and logistics
It can scan efficiently both in poorly lit warehouses and outdoors in direct sunlight.
●Cold chain and wharf
Competent in cold of -20°C and soaked in Water
●Other occasions where bar codes are complex or use environment