What is a fiscal printer
What is a fiscal printer?
Every type of trade needs a fiscal printer, because today the tax agency even requires the market to have this equipment in its work routines. The fiscal printer is an equipment that replaces the manual form for issuing invoices in commercial establishments which in fact brought agility and more professionalism.
And how to make a fiscal printer work?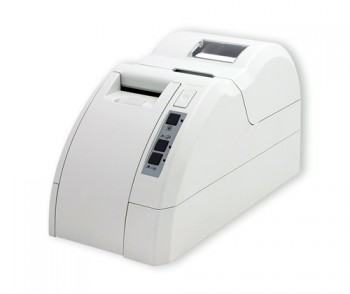 The fiscal printer must be connected to a computer or smart micro terminal to become operational. It is very important these investments for your market, for example who is a micro entrepreneur and has a market as his own business is essential to make these small investments to have a structure very well organized and professional with a view to always improving customer service.
What types of fiscal printer are there?
There are some types of fiscal printer like ECF Matrix, which is one of the first technologies for this purpose of commercial automation and that sure to the present day will supply your needs. It works as follows: The first note that is generated stays with the client and the other generated route stays with the business establishment and this equipment connected to the computer can generate a file called detail tape, an exact copy of the customer coupon, the connection is basic with parallel or serial input.
The Thermal ECF model issues one copy to the customer and the other is stored in its fiscal memory. The printing and recording of records is sequential and all printed coupons are numbered. The memory of thermal printer can not be erased nor with a technical intervention, can not delete the records made, only readings.
The connection interface of these printers are standard, serial or USB. It is a very secure and totally necessary printer for the trade, they emit some encrypted characters containing general information including the last records written in their fiscal memory for reading inspection organs if necessary.
The maintenance of these machines can not be done by any person, only companies and technicians previously registered and authorized by the Treasury and the fulfillment of the maintenance reports required by the inspection bodies are the responsibility of both the traders and the maintenance technician.
Companies that commercialize compatible systems with tax printers need a legalization of the tax office through a seal and a tax form, since it is a taxpayer issuer, a very well-done security is in fact required, which guarantees a business within the law with all oversight in a correct manner.