How to Choosing the Right POS Receipt Printer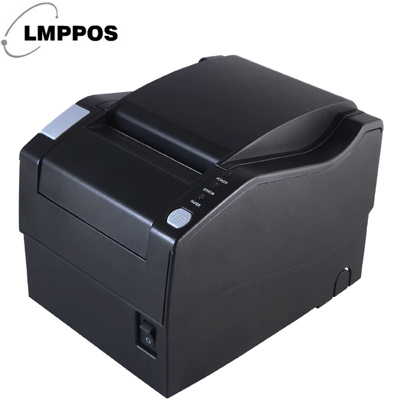 POS printers are the most important part of retail store point of sale (POS) system.
To process payments, companies need this technology to print slip, print customer receipts and send orders to the kitchen.
There are three main types of POS printers: impact, thermal and inkjet.
To determine which product is best for your business, asking the following questions:
1. What is your business need?
When choosing a POS receipt printer, your business needs should be the most important consideration.
Consider each of the following POS receipt printer types based on your needs for quality, speed, color and graphics.Impact printers use thin needles and ink ribbons to create a series of dots that form the letters on each receipt.They are usually printed in black and red and can print graphics.
Impact printers are ideal for kitchen environments because the efficiency of thermal printers is affected by the temperature of the kitchen.
Compared to thermal printers, thermal printers can print faster, with higher quality and quieter operation.
They print directly through thermal heads and thermal paper, using heat - they don't require ink or toner.
Inkjet printers use a printhead to eject tiny droplets onto a receipt to print high quality color logos or coupons.Most restaurants and retail stores, especially small and medium-sized businesses, do not need to do this.Narrowing your search by choosing a printer type is only half the battle - the other half is to choose a specific model.Here are some of the features of the POS printer model:
Compact design saves counter space
Rugged design for heavy use
Easy to integrate and install
Can reduce cable clutter
Including cable
Automatic paper cutter to avoid paper jams
Fast print speed
To determine what features you need, consider the rhythm of the restaurant or retail store environment.
The space available on the counter, the time you allocate for implementation and training, and the extent to which you plan to use a new printer.
2. What is your target budget?
The price range for the three printer types is different. However,
it is important to make decisions based on your business needs rather than your budget.
For example, if your business requires high-quality color printing, you must find a printer that meets this need, regardless of price. If you have very basic printing needs, then a more cost effective solution makes sense.
Impact printers are typically priced between $100 and $400 and are the cheapest printer choice.
They involve minimal operating costs, such as occasional paper and ribbon changes.
They are also the slowest type of printer, so if you're doing fast service or need a long receipt, this might not be your best bet. Thermal printers typically cost slightly more than printers and cost anywhere from $300 to $500.
However, they print faster and with higher quality than impact printers.
Because they do not require ink or toner, companies can compensate for the higher initial cost of thermal printers over time.
If and only if your business requires high-quality color graphics on receipts (such as logos or coupons printed on receipts),
consider using an inkjet printer and remember that the cost of replacing the cartridges is high.
3. Does receipt printer compatible with your POS system?
Your receipt printer must be compatible with your POS system.
If you are not sure, contact your supplier to confirm what they are compatible.
If possible, buy both terminals and printers from the same brand, as many manufacturers design their printers to work with their own terminals.
Your receipt printer should be able to easily connect to your pos terminal while minimizing cable clutter.