The I9100 POS Terminal Advantage
The i9100 pos terminal is a very advanced piece of hardware that offers a host of benefits to businesses and individuals alike. With features like Android 8, a multi-touch capable 15.5-inch screen, and support for a variety of payment chips including magnetic stripe cards and NFC, the i9100 is a highly versatile and versatile device.
The first major advantage of the i9100 POS terminal is its large, high-resolution touch display. The 5.5-inch screen is large enough to display detailed deal information even in bright sunlight, making it a useful tool for outdoor sales events or kiosks.
Another key advantage of the i9100 is its support for multiple payment technologies. Whether you're handling magnetic stripe cards, EMV-compliant chip cards, or contactless payments via NFC, the i9100 can handle it with ease. This means you can accept payments from a wide range of customers without worrying about compatibility issues, making this device truly versatile and versatile.
In addition to payment support, the i9100 POS terminal has many other useful features. For example, the terminal has a built-in 58mm printer for easy on-site printing of receipts and transaction records. It also comes with a powerful 5600mAh battery, ensuring you can use the device for hours without worrying about running out of power.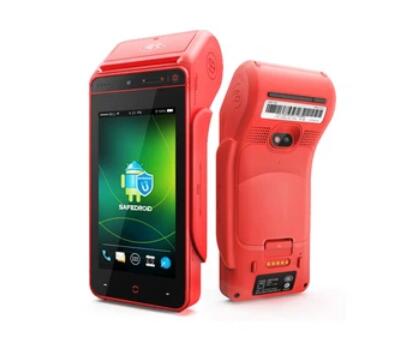 Some of the most common applications for the i9100 POS terminal include restaurants, retail stores, and fast-food restaurants. In these settings, the device can be used to process payments quickly and efficiently, while also providing detailed transaction information and other useful data. The i9100 is also a popular choice for mobile sales and service, enabling suppliers to make payments anytime, anywhere without bulky, expensive equipment.
Overall, the i9100 POS terminal is a highly advanced and versatile piece of hardware that offers numerous benefits to businesses and individuals. Whether you want to process payments on the go or just need a reliable way to track transactions and sales data, the i9100 is an excellent choice. With its powerful hardware, advanced software features, and extensive compatibility options, the device is sure to be a popular choice for merchants of all types.