New 80mm Thermal Receipt Printer
If you are looking for a compact and reliable thermal receipt printer/kitchen printer? The printer's simple design and small footprint make it perfect for tight counter spaces. Its black body not only adds a touch of elegance but also ensures that it remains clean and free of grease.
Speed is of the essence and the S-80G delivers. With a high print speed of 200 mm/sec, you can quickly generate receipts, invoices, and more. Say goodbye to long wait times and keep your customers happy.
Reliability is crucial and the S-80G kitchen printer does not disappoint. Equipped with a 1.5 million automatic cutter life, you can trust that your printer will consistently deliver clean, precise cuts. Plus, it can print up to 720,000 mm in length per hour, ensuring you can handle high-volume printing tasks with ease.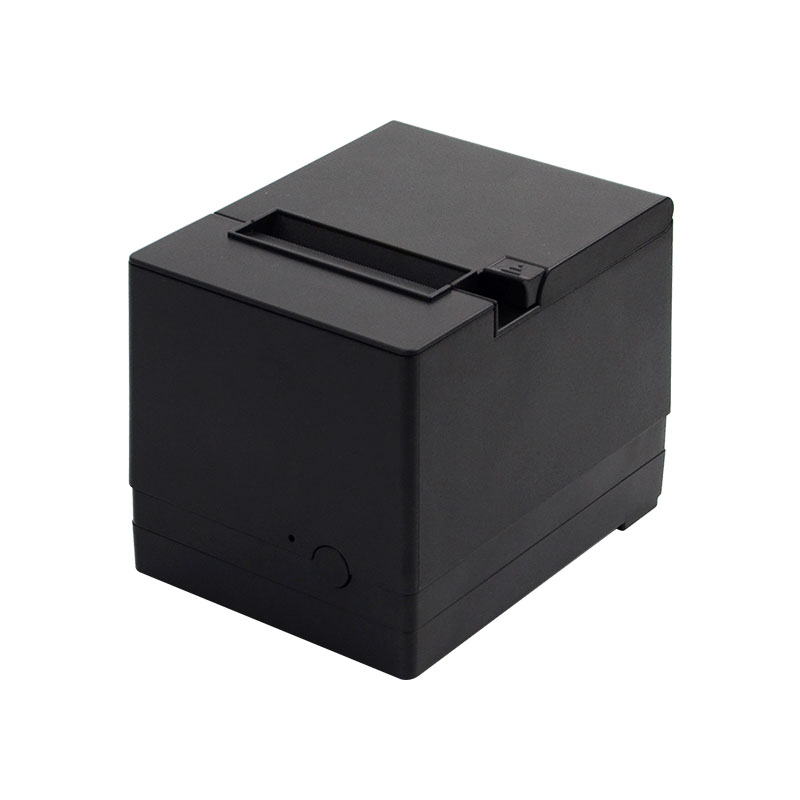 Worried about environmental factors? S-80G has an IP42 protection level, which is dustproof, waterproof, and insect-proof. Say goodbye to water, dust, and unwanted guests damaging your printer. This design feature increases product reliability and ensures your printer remains in optimal condition.
Saving space is a priority, and the S-80G knows it. With its built-in power supply, you save valuable counter space. The adapter is conveniently placed within the printer body, requiring no additional space and providing a safer operating environment. It also supports quick disassembly, making maintenance a breeze.
The S-80G's order reminder function lets you never miss an order again. It alerts you when paper runs out, the lid opens, or a new order arrives. Say goodbye to missed orders due to paper shortages and provide your customers with exceptional service.
Convenience is essential, and the S-80G delivers. With its auto-cutting feature, you can handle peak orders with ease. The knife can handle up to 1.5 million cuts, ensuring long-lasting performance and reducing the need for frequent replacements.
The S-80G's simple paper-loading structure allows you to say goodbye to the trouble of frequently changing paper rolls. Its large paper bin with a diameter of 82mm can meet a variety of printing needs, improve work efficiency, and reduce downtime.
The S-80G is versatile and can be used in various industries, including restaurants, hotels, supermarkets, retail chain stores, medicine, clothing, fresh fruit stands, libraries, queue management, etc. Its wide range of applications makes it a valuable addition to any business.