How does the Bluetooth barcode scanner work?
The Bluetooth barcode scanner is a kind of wireless barcode scanner. Its transmission method is not wired transmission but relies on Bluetooth to transmit data.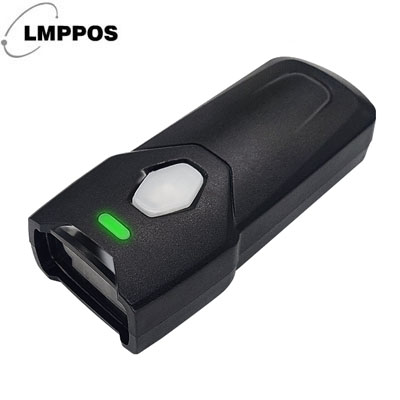 The barcode scanner uses optoelectronic components to convert the detected light into electrical signals. When the light is irradiated on the label, the reflected light passes through the lens and converges on the scanning module, and then the scanning module converts the optical signal into a digital signal and then processes it.
The Bluetooth barcode scanner is connected to the mobile phone or computer by BlueTooth. Then the analog-digital signal converted by the scanning module is transmitted to the mobile phone or computer in a short-range temporary network through the communication between the Bluetooth devices. Then the mobile phone or computer is processed to convert the information. After that, the result will be displayed on the screen.
In addition to Bluetooth, some Bluetooth barcode scanners are equipped with wireless 2.4G network transmission.