difference between the self-scan and the constant-light mode
What is the difference between the self-scan and the constant-light mode of the barcode scanner? You should have seen such a scene in the mall. When the cashier scan the bar code items close to the barcode scanner sensing area, we will hear a "D" and the product barcode is successfully read. This is because the barcode scanner has an auto-sensing scan mode. Most bar code scanners have a self-sensing scan function that can be turned on or off depending on the actual scan. What is the function of the scanner? Let's analyze it together.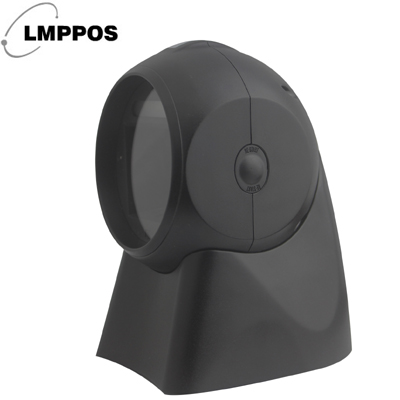 There are two reading modes for the scanner, which are self scanning mode and constant-light scanning mode. The self scanning mode means that the barcode scanner window generally configures a sensor, which automatically senses the item, and automatically turns on the laser line to scan the item barcode. After the barcode information is automatically uploaded, the laser line is automatically closed, and the item leaves the sensing area. The second scan is performed when approaching again. The self-sensing scanner is especially suitable for applications in bookstores, pharmacies, convenience store supermarkets, billing charges, clothing counter sales, express logistics and other fields.
The constant light mode can also be called continuous scanning function. Generally, the general laser scanner can set this function, but this performance is not often used in practical applications. Because the scanner is always on, meaning that the scanning light is always on and the laser head is always working, the life of the laser will definitely be affected. Generally, the barcode scanner is not recommended to be set to the light always-on auto scan mode.
Therefore, the self scanning mode is essentially different from the constant-light continuous scanning mode. The ordinary laser barcode scanner needs one hand to take the item, one hand takes the barcode scanner to scan, and both hands are occupied, and some items are relatively large or It is heavier, so it is more troublesome to pick up the item, and the self-scan barcode scanner has liberated one hand. As an optical electronic device, the laser barcode scanner is still relatively fragile. It is self-scan scanner. It does not need to touch the scanner. The scanner is placed on the stand and is in a relatively fixed state. The life of the scanner will be longer. The buttons will not be broken and the data lines will not be pulled often.