Know some knowledge About NFC Technology
We often hear "Ths phone has NFC compatibility". Many smartphones have adapted to near field communication protocols, and NFC applications are growing. Let's take a quick look at NFC technology and its application in the smartphone industry.
NFC is a set of communication protocols that enable communication when two electronic devices are in close proximity. Typically, one of the devices is portable, such as a smart phone.
NFC develop HIstory
NFC was first submitted as a standard by Sony and Philips in 2002. Later, in 2004, the NFC Forum was established by Sony, Philips and Nokia. Two years later, the first specification for NFC tags was been created. In 2010, the first Samsung Nexus S smartphone with NFC was launched and in cooperation with Google.
NFC Technology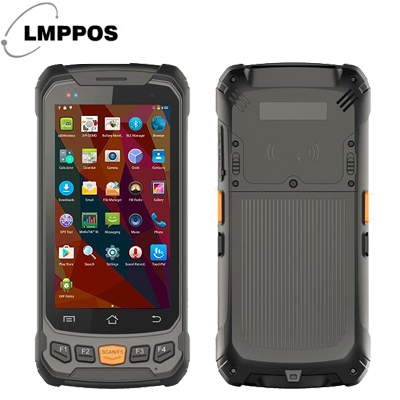 The communication range of NFC is very short. According to the specification, two devices with NFC function can only communicate within a range of 10 cm from each other. NFC applies to the advanced principles of RFID. One NFC device acts as a wireless link and is activated when another NFC device is within range. After activation, data exchange takes place.Our handheld data terminal also can add NFC function.
NFC Application
There are now many applications associated with NFC in smartphones, the most important of which is payment. After Apple included NFC in iPhone 6 and iPhone 6s, Apple Pay has taken off.
Apple has partnered with many food chains and retail stores to make payments through smartphones and smart watches. Google also has Android Pay, and Samsung has Samsung paid in some countries.
Access via NFC is also a great application. Many offices are implementing access to their premises through NFC-enabled mobile phones. The public bus service in Los Angeles has provided NFC-enabled mobile phones for its conductors for ticket checking. In Mumbai, subway access and payment can be obtained quickly through NFC.
NFC tags are widely used to perform certain actions. A well-known use is in Google Cardboard VR headsets, where you can put your phone in VR mode via the NFC tag in the VR headset.
Elsewhere, NFC tags can be used to trigger actions such as forwarding information in museums and paying parking meters. People can also put NFC tags in their homes, connect to WiFi or put your phone in silent mode while you sleep.
The popularity of NFC technology is imminent. More and more unique uses come in the form of multiple applications. For example, Android uses NFC to set up a new phone using data from an old phone. The company is also working hard to develop the security part of NFC. Apple, Google and Samsung have ensured that even from a small distance of 10 cm, the chip will not be hacked.