Advantages of automatic barcode scanners
The automatic barcode scanner is one of the barcode scanners. In the field of industrial automation, hand-held barcode scanners need to align barcodes at close range to read the barcodes manually, and the speed is slow and the degree of automation is low. These shortcomings make it unable to meet the needs of industrial enterprises. production needs. The automatic barcode scanner does not require manual operation, and the information in the barcode can be automatically read when the product or component with the barcode passes through the effective scanning area of the industrial barcode scanner. For the items on the industrial conveyor belt, they can be automatically scanned to a certain extent without manual intervention; for the items carried by hand, they can also naturally pass through the effective scanning range of the fixed scanner on the moving route to complete the scanning action.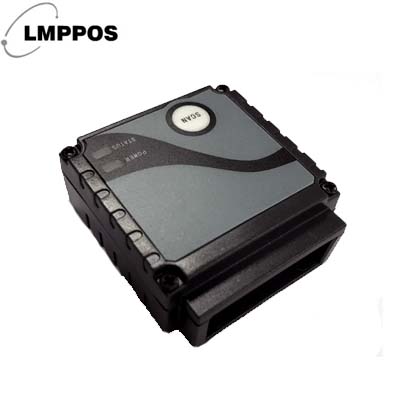 The automatic code scanner is used in the workshop production line. The editor mainly describes the correct and incorrect scanning code for you:
1. The product laser scanning code is correct
When the product on the assembly line passes through the laser sensor, the barcode scanner automatically identifies the product information and compares it correctly, and the display screen of the barcode scanner lights up green. The correct barcode and time of the product are recorded through the barcode scanner connector.
2. Product laser scan code error
When the product on the assembly line passes through the laser sensor, the scanner cannot automatically identify or compare and check the product information, the display of the scanner will light up in red, and at the same time, the products that the laser sensor cannot detect will be automatically removed from the assembly line; if it appears continuously In the case of more than three times, in addition to automatic operation, the scanner system will simultaneously start the alarm sound and automatically stop the running line, and record the error barcode and time of this product through the scanner connector.
From this, we can see the advantages of the automatic code scanner for intelligent industrial pipelines:
1. Reduce printing, code paste errors, less code and more code, and other problems
2. Automatic sorting: high efficiency, low cost, and high accuracy
3. Realize the automation of the production line; it can automatically identify the different states of the barcode to control the start and stop of the assembly line, the speed, etc.