Colorful mobile printer
In recent years, the overall development of the domestic logistics industry and railways are promoting the application of mobile label printing in the service industry. As the market develops, the demand for mobile solutions will spawn in various fields. It is understood that the global market share of mobile printers is growing at a rate of 15% every year, and this growth rate will promote the rapid development of the mobile printing industry.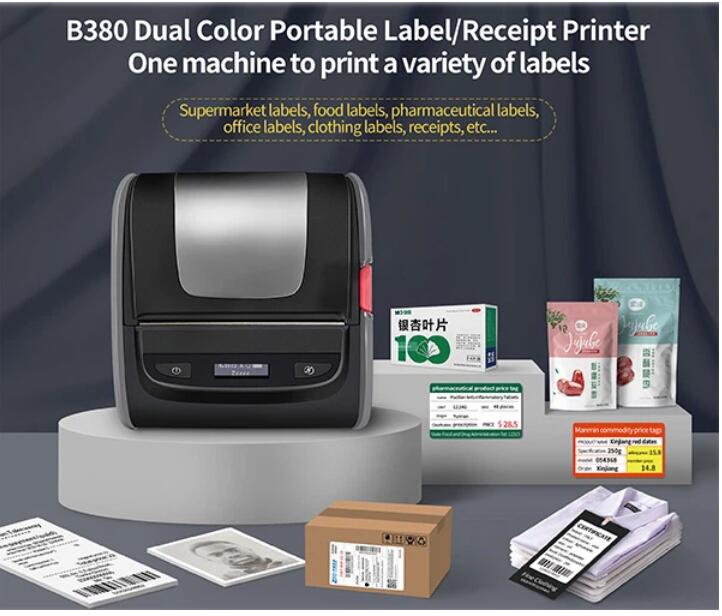 Mobile printers are mainly used in delivery, sorting, warehousing, bills, and other occasions in the logistics industry, marking fixed assets, fresh food distribution of new retail, etc. There are countless such application scenarios. Compared with traditional commercial desktop printers, portable printers can print anytime and anywhere as needed, bringing convenience to work and life.
To meet the market's demand, we launched the B380 bill label 2-in-1 mobile printer. This printer is a new type of two-color mobile printer, which has the characteristics of a light body, easy to carry, durable battery, WIFI, Bluetooth data transmission, etc. TSPL, ESC/POS, CPCL, ZPL, and JPL commands are also supported. With simple operation, users can achieve fast receipt and label printing.