Nitrile Gloves
Frequently Asked Questions about Gloves (FAQ)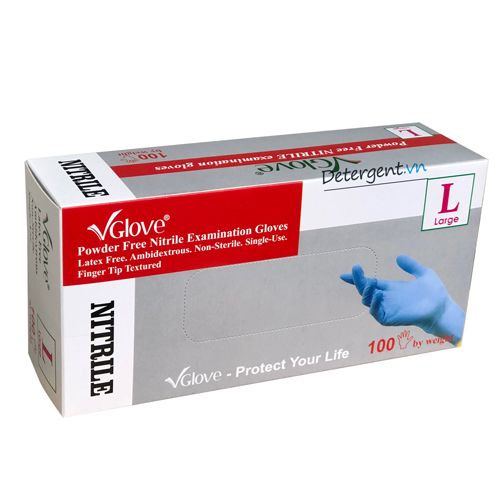 What is the current market price of nitrile medical grade gloves? Beware of liars! They offer you low prices, but you will never get any products or be cheated in the worst case. As of July/August 2020, all inventory prices below $7 per box may be scams. If there is stock, the price from a reliable source is about $8. Prices for mass production start at $7. If you think that there may be low prices in the coming months of this epidemic, you are simply a waste of time. For several months, the world has been in urgent need of gloves, and we often receive a large number of orders. Most of these orders will not be fulfilled during the year. This just means: anyone with a real product will never offer you a low price. Therefore, anyone who offers you a low price can become a liar. Companies with real inventory and real production lines can sell to other customers at high prices. If you are an agent/trader, not an end customer, please explain the truth about the market to your buyers and let them buy at the actual market price.
What are your payment terms? Of course, TT is preferred. However, we fully understand that this is too risky for most buyers. Therefore, we can provide you with LC or escrow payment after SGS inspection for most glove transactions.
During this pandemic, why can't I buy gloves directly from the factory? Almost all gloves can only be sold through agents during the pandemic. There are several reasons:
The agent chooses the right buyer. During this pandemic, the factory has no time to do this work. Since there are many fake buyers, choosing the right buyer is a difficult task. Fake buyers are people who only ask for information around them, and will use this information to deceive others after obtaining this information. In fact, everyone will work hard to protect their information until they are sure that the buyer is genuine.
The relationship between agents and factories is usually not only on the business, but also on the personal level. According to the special relationship or agreement with the factory, the agent can get the glove when the normal buyer cannot get it. However, this means that the agent needs to give money back to the factory. For example, after completing a transaction through an agent, the agent will provide benefits to the factory shareholders who become friends with him. This can be called corruption, but this is how things work in Asia during the pandemic. This is also the key reason why the factory will reject you when you call directly. Because you, the end customer, will not pay them any proceeds ("corrupt money"). In addition, they don't know you personally, so even if they could, they will refuse to deliver products directly to you. This may sound crazy, but at least during this pandemic, the reality in countries such as Vietnam, Thailand or Malaysia far exceeds demand. This is reality.
Factories don't have time to deal directly with final buyers during this pandemic because they are too busy producing. Therefore, in most cases, they will only sell gloves to agents they know and trust.
Can I order large quantities of products, such as 100 million boxes? It may be in the correct time frame. However, the main problem with large orders is that the factory does not believe that buyers will stick to their orders and pick up all the cartons they ordered from the factory. Buyers pretend to place a large number of orders to put pressure on prices, which is a common scam by buyers. However, these buyers will never pick up all of their orders, and leave the factory after only a small amount of low prices. As a result, everyone today does not trust large orders. Therefore, we strongly recommend that you try to order 1, 5, or 10 million boxes first, and then try to obtain larger quantities. This will increase trust between buyers and sellers, and larger orders in the future are more likely to succeed.
Why is POF/LOI most needed to wear gloves? Because fake buyers are a huge problem. These people just ask around for information, and then use this information to pretend that other buyers own their products, and eventually deceive them. Sellers want to make sure that they are dealing with legitimate buyers and that you are serious about the order and will not waste time. Therefore, most sellers will require you to submit a POF and a letter of intent. Without these documents, in many cases it would be impossible to ask for detailed information about the product or discuss the price. The seller needs to ensure that you have the willingness to buy the product (LOI) and financial capability (POF).
How to write a letter of intent? (Letter of Intent) Write a letter listing all the requirements for the product you want to buy. Try to include the following points:
Buyer company
Product: brand, quantity, material, certificate, size ratio
Target price
Delivery: inventory or quantity of products produced in the future, carrier (FOB/CIF/EXW/if CIF price please indicate destination), estimated delivery schedule and first delivery (quantity)